Visions of intimacy
Three rising black American artists – Jarvis Boyland, Jonathan Lyndon Chase, and Clotilde Jiménez – who feature in new LA exhibition, Disembodiment, discuss growing up in the '90s and intimacy in a digital age.
By Osman Can Yerebakan
The Face
Clotilde Jimenéz, The Contest. Courtesy of Mariane Ibrahim.
Curated by gallerist Mariane Ibrahim Lenhardt, Disembodiment is a new exhibition at Los Angeles' UTA Artist Space featuring the work of six emerging black American artists who look beyond our perpetual, shape-shifting relationship with images today.
Examinining the way in which the black male body has been subjected to radicalised theories in America and what living in ​"post-racial" America entails, each crafts their own vision of intimacy – of young, and ardent black men – through the memory codes of Generation Y: the deadpan dial-up buzzes of internet modems, media's adoption of black culture through consumerism, and a steady retirement from physical spaces towards the cyber realm.
The roster of artists includes Jarvis Boyland, Jonathan Lyndon Chase, Clotilde Jiménez, Vaughn Spann, Jerell Gibbs and Marcus Jahmal. Each collectively note the impact of the Internet and have built a community for those celebrating and suffering with similar issues.
"[The] Internet has given new generations of artists many platforms [for sharing] their work and lives," says Boyland, who was born in Memphis and currently calls Chicago home. ​"Instagram has allowed me to follow and have some meaningful relationships with peers that I would not have known so early, compared to former generations."
Chase, who grew up in a Baptist setting during 9 – 11 and the Y2K Internet-coming-of-age era, agrees with his fellow painter: ​"I'm older than Google!" he jokes. ​"I remember formats like MySpace, Xanga, and messengers like AIM. Tumblr really is amazing for this generation of artists and creatives – it's where I met so many of my now very close friends and peers." The 30-year-old's erratic paintings of sexual bonds – or in his words: ​"landscapes of the body" – flip abstraction into carnality. His work now appears in the permanent collection at the Whitney Museum of American Art.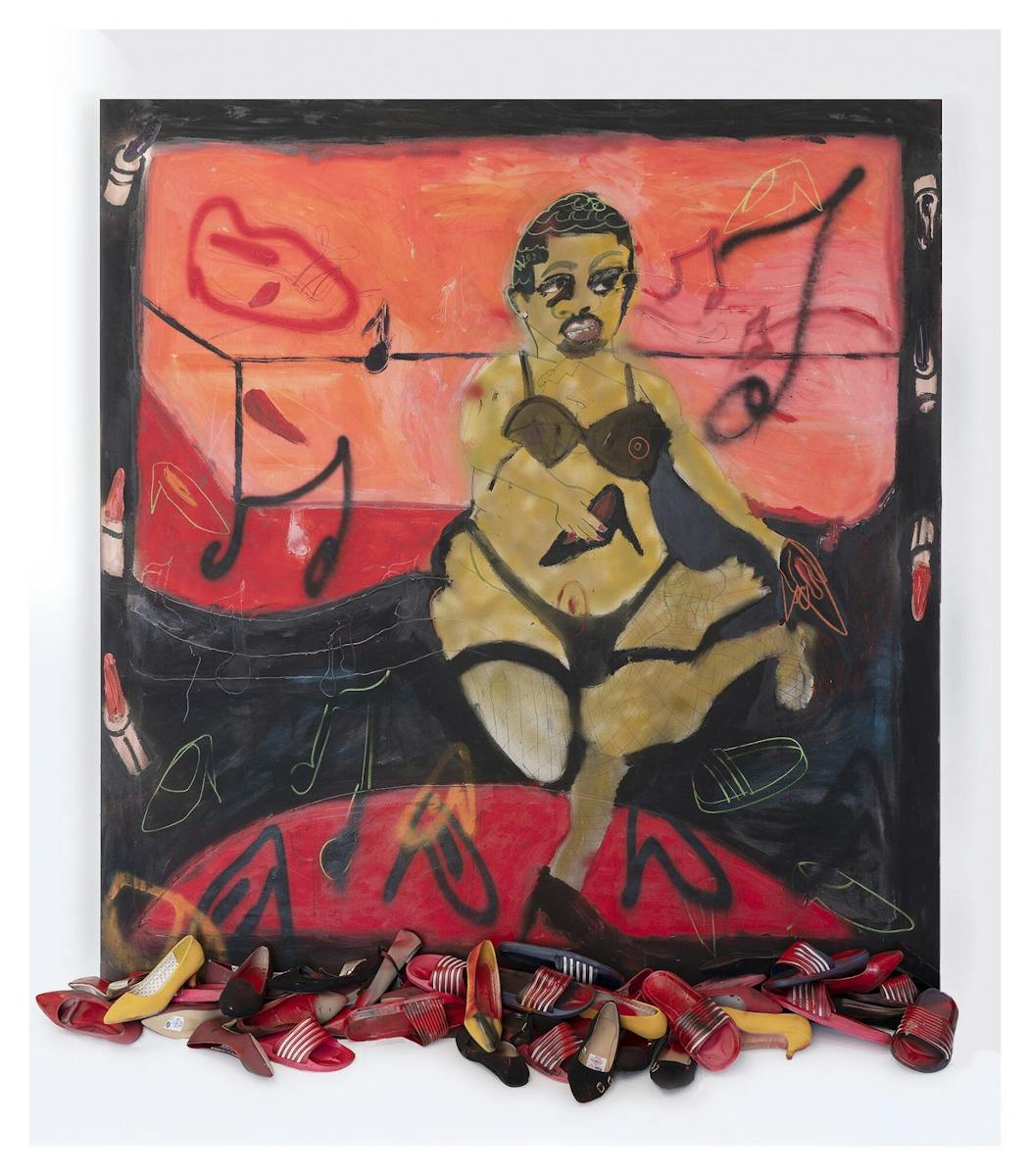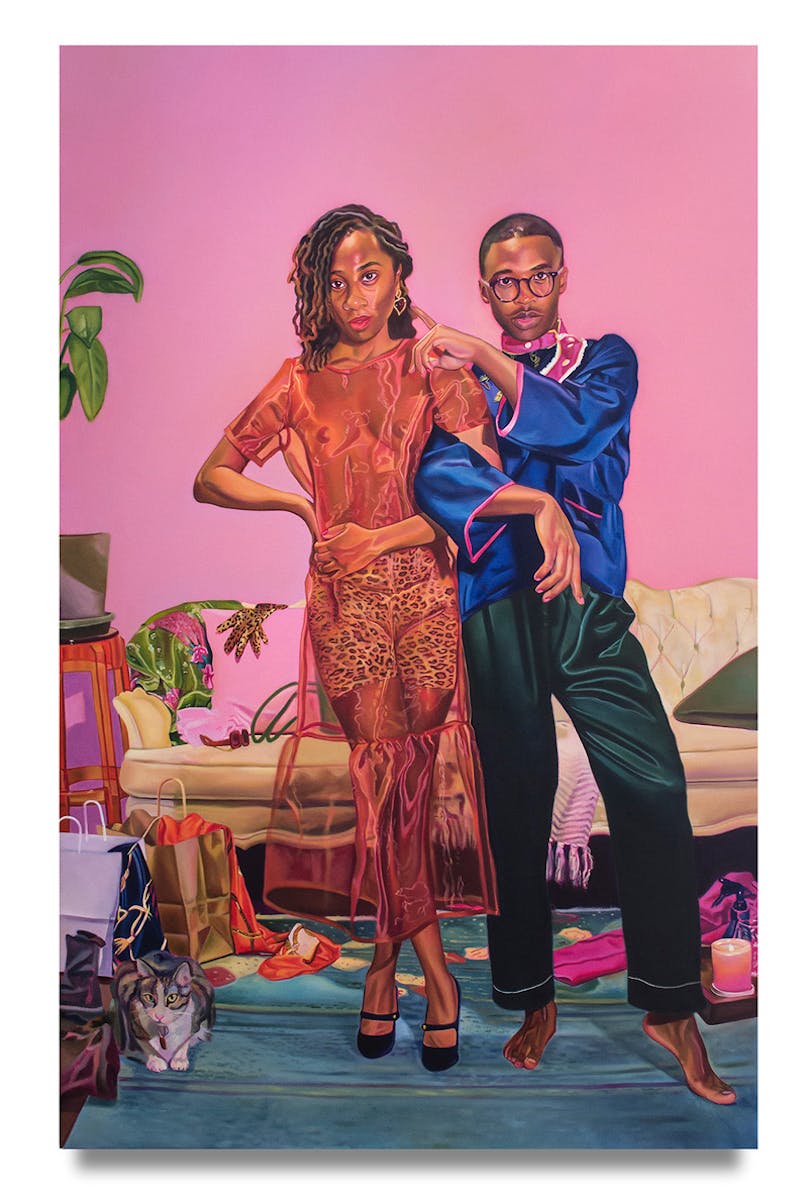 Meanwhile, Jiménez thanks social media for carving a platform through which non-binary creatives are able to express themselves, such as people like Juliana Huxtable and ALOK. ​"This generation's artists ask questions about gender in a broader context beyond just mostly white cis gay and lesbian individuals," says the Hawaiian-born collagist. Having recently moved from London to Mexico City, Jiménez's visual lexicon has shifted from the use of fruit motifs to sports, particularly bodybuilding. (It's an activity he's recently taken up himself, inspired by his boxing and sumo wrestling father.)
Jiménez's mixed media collage titled The Contest – that depicts three toned body builders with cut-out faces flexing their muscles – nods to his father's haunting words about white bodybuilders who massage their skin with self-tan lotion to accentuate their muscles: ​"Everyone wants to be a n***** when it's a competition!"
For Jiménez, sporting memories only involve participation as a spectator. He's more interested in what happens afterwards: ​"when hyper-masculine men are vulnerable and sweaty, in a push-and-pull between embracing and attacking each other." (See: his painting of three bulky men in tiny speedos showing off their physique to a panel of male judges.)
Jiménez isn't the only artist using a paintbrush to investigate memory and methods of unlearning societal doctrines. Boyland – a young master of grasping his sitters amidst light-filled, elegantly cluttered bedrooms – is too: ​"Growing up, I digested reruns of the Brady Bunch, Good Times, Full House, and images in magazines. I am interested in colour and light as they are experienced and seen in space and objects, but also through the body [to convey] fear, anxieties, joy and pleasure with colour."
Intimacy and inward-facing moments are a key to the show. Depicted in bedrooms, locker rooms and salons, these images are a testament to the artists' desires to shake the ingrained rituals of these spaces, via their determined brushstrokes that zoom us to their most candid ​"IRL" moments with the sensitivities, freedoms, and also the limits, that growing up with the Internet has granted them with. Heartache is there, as much as celebration – filtered through the consciousness of leaving boyhood behind via canvases and screens.
Disembodiment is on view at UTA Artist Space, Los Angeles until 25th January, 2020.